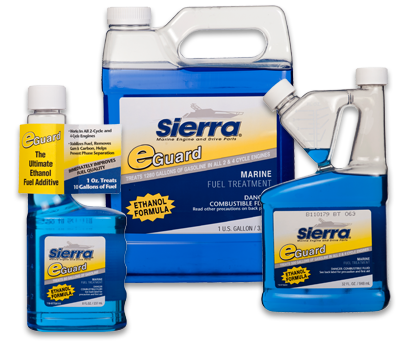 .
Sierra eGuard is a specificially formulated to improve marine engine performance.
Why use Sierra eGuard?
• Solves problems caused by ethanol-blended fuels, from E5 to E85
• Prevents gum deposits that can clog carburetors and injectors
• Improves engine performance
Register for a free bottle
[form 11 "Facebook form"]
This offer valid only in the United States. Please allow 6- 8 weeks for delivery.