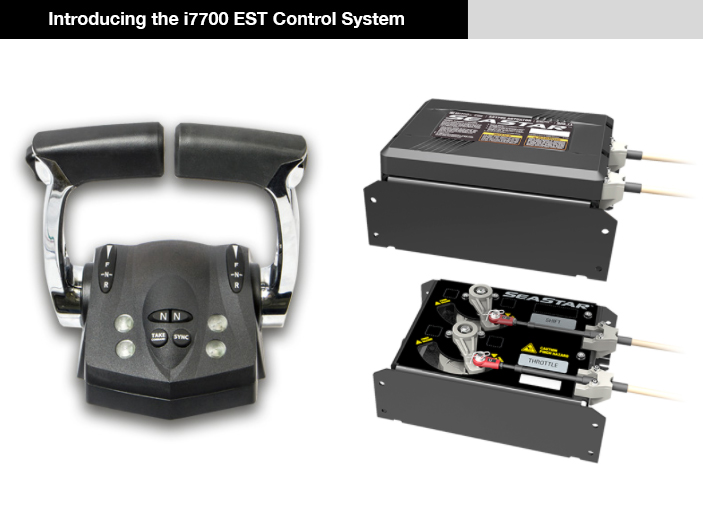 Shift and Throttle Actuators
The NEW i7700 actuator contains both the shift and throttle actuator within one compact housing and are not only powerful enough to manage the shift and throttle functions on the most extreme applications, they are also exceedingly responsive and robust. The actuators are linked to the control heads via a single 1/4" (6mm) CANbus cable making cable routing incredibly easy. In addition, the i7700 actuators have a mechanical back up "get home" feature which allows simple manual control should the need arise.
Features:
• Mechanical override "get home" feature
• Trolling mode
• Add a station kits available – total of 3 stations
• Meets: ABYC P-24, CE, EN 60945
• Neutral warm-up
• Dual engine RPM synchronization for single handle operation
• Incorporates neutral start protection
• Adjustable control lever drag and detent settings
• Works on 12v systems
• Programmable shift delay
• Comes with 30' of harness to connect actuators to control head
• Utilizes standard CCX633xx type control cables – Xtreme type recommended
• Optional independent trim switches (HA5491)
…………………………………………………………………………………………………………………………………………….