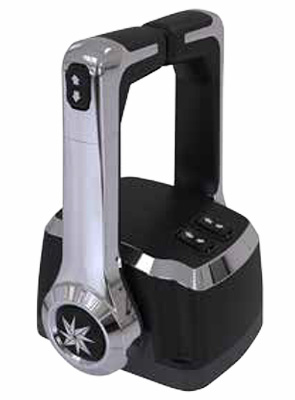 Xtreme Twin Top Mount Series
The ergonomics and features of our Xtreme Series controls are the most advanced available and are suitable for most kinds of dual engine application boats. The shapely, balanced handle's provide a very comfortable feel and the state of the art mechanism guarantees a smooth yet solid action, assuring you have maximum control at all times. This control is designed for twin engine applications.
Xtreme series of controls are suitable for use with both 3300/33C universal or OEM type control cables without the need for adaptation at the control.
FEATURES
• All controls include start in gear protection
• Designed for use with both 3300/33C universal and OEM shift and throttle cable connections
• Suitable for most boat/dual engine combinations
• Can be used in dual station, dual engine applications with the DS unit
• Dual action levers (throttle and shift control in each handle)
• Trim & Tilt options available
• Drag adjustment on all models
• Easy installation and set up
• Designed and assembled in the USA
• New master trim button in handle to trim both engines with separate trim switches in the base of the control for individual triming