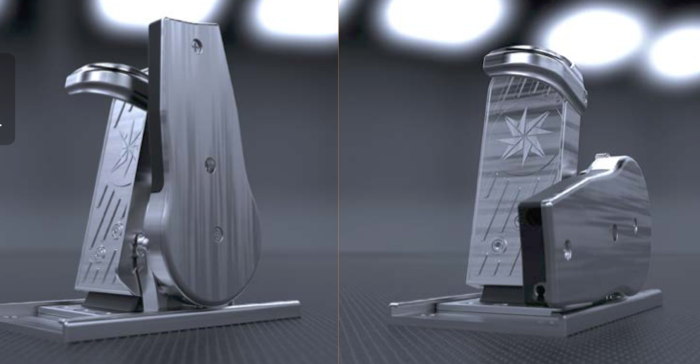 SeaStar Solutions Introduces New, Easy-To-Install Foot Throttle.
SeaStar Solutions, the world leader in marine steering and control systems, is proud to introduce the Pro-Pedal foot throttle. The Pro-Pedal is the first foot throttle that can be fully customized to fit both the boat and the driver, making it easier and more enjoyable to pilot today's high- performance boats. The new foot throttle is designed with a robust torsion spring and locking fasteners to improve both reliability and durability, season after season and its compact design keeps the deck uncluttered and allows for more room around the pedal, and an integrated slide makes it easy to adjust the pedal position for different drivers.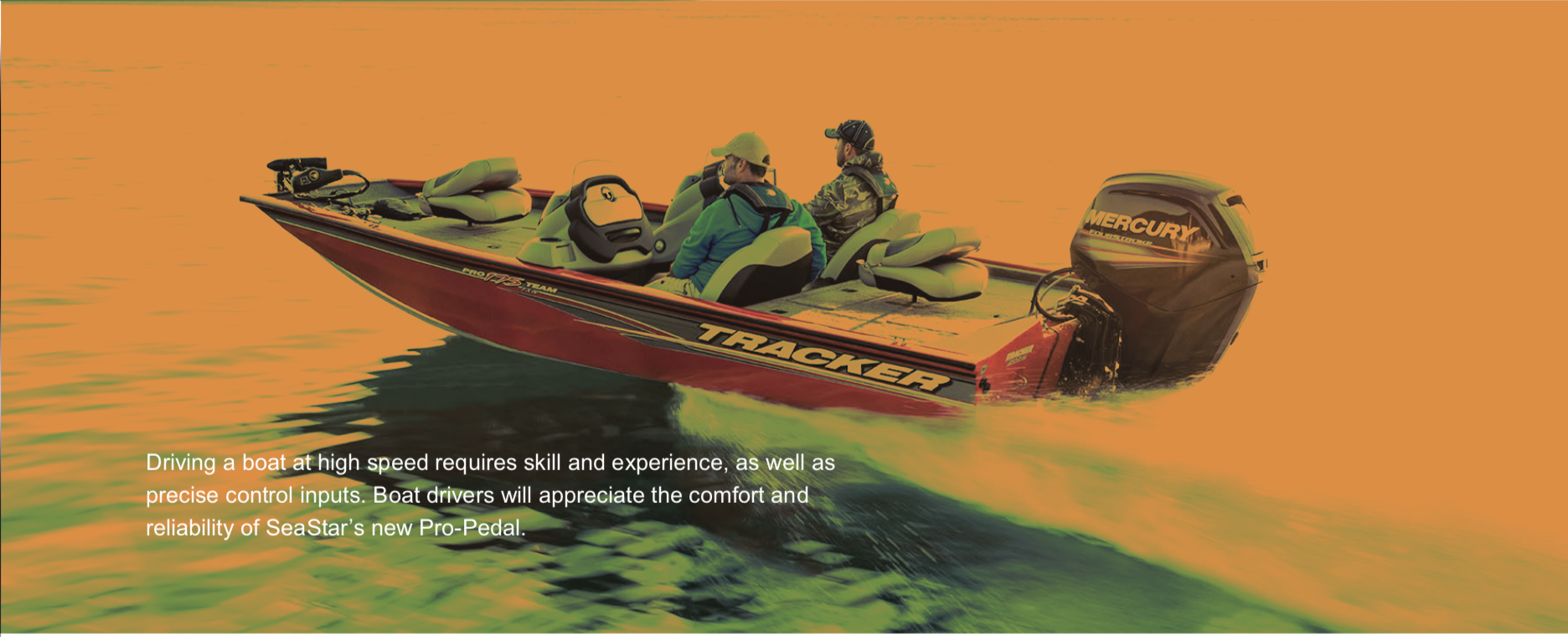 The Pro-Pedal is the newest innovation to join SeaStar's impressive array of steering and throttle control products for high-performance bass boats, including SeaStar Pro hydraulic steering, SeaStar Gen2 Jackplates, Xtreme Controls and Cables and the Pro-Trim and Pro-Tap controls. With this full range of state of the art products, SeaStar can now offer boat builders and boaters a complete cockpit solution.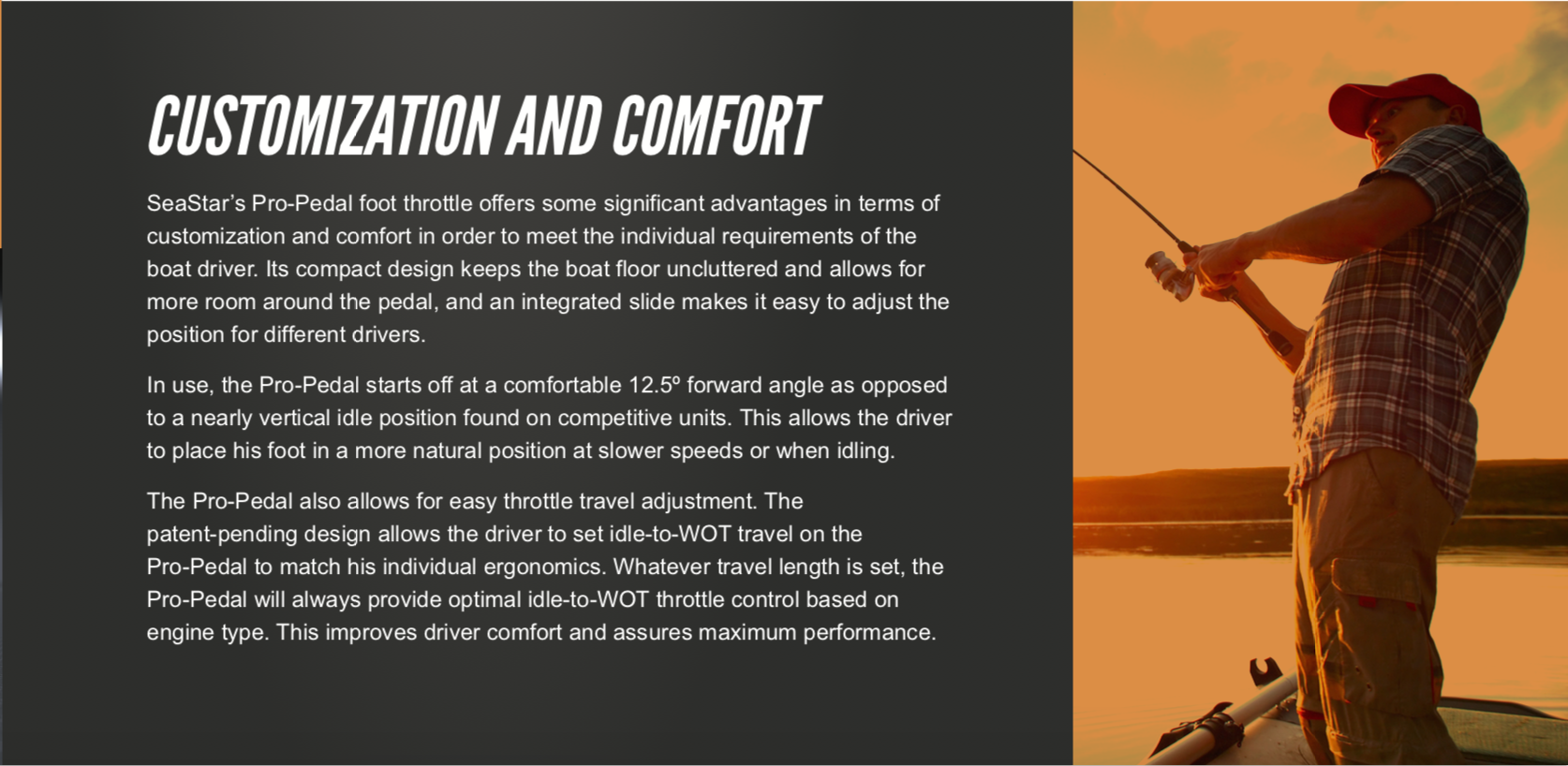 Designed and assembled in America, the SeaStar Pro-Pedal will be available starting in December 2018. For more information on SeaStar's Pro-Pedal, or our complete range of steering and control products, stop by your SeaStar Solutions marine dealer.