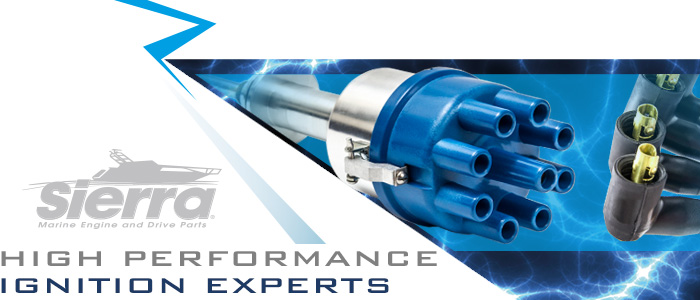 •
Manufactured in North America
•

Sierra wire sets are built in a world class manufacturing facility
•
and we provide these products to many boat builders
………………………………………………………………………………………………………………………………………………
………………………………………………………………………………………………………………………………………………
IGNITION WIRE FUNDAMENTALS
The purpose of the ignition wire is to deliver all of the energy that the ignition system can produce from the coil(s) to the spark plug. An ignition wire can't, in and of itself produce additional energy. It is merely the conduit for the energy already produced. The difficulty in delivering all of the energy under all conditions without causing problems due to Radio Frequency Interference (RFI) is what differentiates one type or brand of ignition wire from another. The electrical property that primarily affects this is resistance. In this case it is the resistance to the flow of electrons (electricity) and is measured in ohms. When you hear or read of an ignition wire with 500 ohms of resistance it means 500 ohms per foot. The perfect ignition wire would have zero ohms resistance and zero RFI. The problem in producing the perfect wire is that resistance is inversely proportional to RFI. That is, as you lower the resistance toward zero, it produces more RFI. The ideal situation is to have the lowest resistance wire while keeping RFI below levels that would cause problems with computerized engine controls (SAE has specifications for this) and without violating FCC regulations.
Brian Moore, Wiretec Ignition, Inc.
………………………………………………………………………………………………………………………………………………
PREMIUM MARINE WIRE SETS
Sierra wires are "Electronics Friendly". They protect your GPS, VHF, Loran and all of your other electronic devices and electronic engine controls from RFI and EMI. They work with any original equipment or aftermarket ignition system.
WHY REPLACE YOUR WIRE SETS
• Improves engine efficiency
• Improves gas mileage
• Meets or exceeds original equipment performance
• All-silicone wire sets jackets for high heat protection
• For the best ignition wire set, always look for a silicone jacket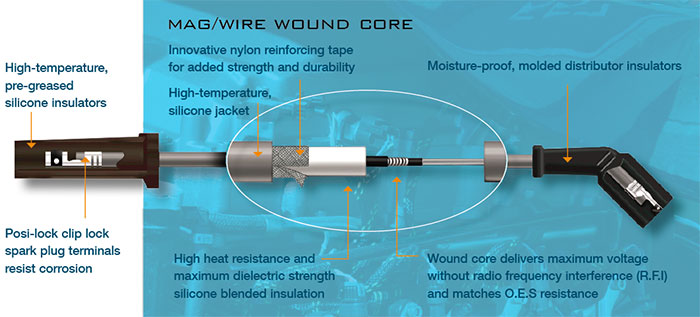 ………………………………………………………………………………………………………………………………………………
SIERRA'S WIRE


• High-tear-strength silicone jacket protects to 500°F
• Unique mag wire conductor delivers the hottest spark
• Reinforcing mesh increases the tensile strength of the wire
• Aramid inner core ensures conductor integrity Sierra.
MARINE BOOTS AND TERMINALS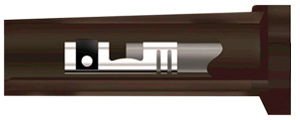 • Pure silicone boots provide maximum heat and
• moisture protection
• Stainless steel snap-lock terminals resist corrosion
• Special crimp design helps prevent terminal pull-off
………………………………………………………………………………………………………………………………………………
WIRE SETS FOR STERNDRIVE
Sierra's spark plug wire sets are designed exclusively for marine engines and are the highest quality marine sets available anywhere in the world. Other wire set manufacturers generally use their standard automotive sets for marine applications. Sierra sets feature stainless steel terminals, a stainless steel mag wire conductor, a pure silicone self-extinguishing jacket and watertight silicone boots. These features are critical in a marine environment. Marine wire sets without these features present safety as well as performance problems.
Sierra's sets are custom-tailored to each marine engine for a perfect fit.
Sierra's sets have been thoroughly tested to ISO quality standards and will out perform any other marine wire set. In addition to laboratory testing on our wire sets, they have been real-world tested on marine engines in pleasure and race boats around the world for over 10 years.
IGNITION LEADS FOR OUTBOARDS
Sierra's outboard Lead offering uses the same high-quality components as our stern drive wire sets. The outboard program consists of four different lead lengths for both OMC and Mercury engines. The OMC leads are available in 4", 6", 9", and 12" lengths. The Mercury leads are available in 5", 7", 9", and 12" lengths. These leads are completely finished, and there is no need to install terminal ends or boots, as is the case with other outboard lead offerings.
Sierra also has available two custom-tailored sets for OMC outboards. One set is a perfect fit for 90 and 115 horsepower engines, while the other is designed for 150 and 175 horsepower outboards.
As with our stern drive wire sets, all of our outboard leads are guaranteed for life.
………………………………………………………………………………………………………………………………………………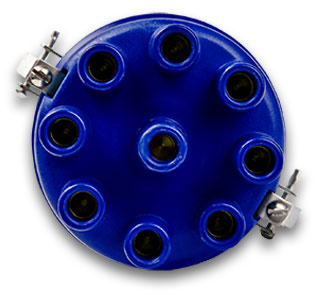 DISTRIBUTORS
Sierra marine distributors feature a sleek, robust design. Using the highest quality materials and latest technology, Sierra marine distributors will be reliable for many years to come.
Sierra marine distributor assemblies are available in many different configurations for GM, Ford & Chrysler engines. See the application guide in the Sierra catalog for full details. A full line of tune-up kits and spare parts are also available.
………………………………………………………………………………………………………………………………………………