DIGITAL MINI MULTIMETER
DUAL VOLTAGE CIRCUIT TESTER
TERMINALS AND CONNECTORS WITH CRIMP TOOL
TERMINALS AND CONNECTORS
MULTI METER/DVA TESTER
FAULT FINDER
CORDLESS CIRCUIT TESTER
FUSE SOCKET TEST CONNECTORS
REFLECTIVE TAPE
LASER TACHOMETER & COUNTER
AC/DC LOW CURRENT CLAMP METER
AC/DC 600A CLAMP METER
PROFESSIONAL MARINE DIGITAL MULTIMETER
OXYGEN SENSOR TESTER & SIMULATOR
SMARTACH
FUEL INJECTOR ANALYZER
DIGITAL MINI MULTIMETER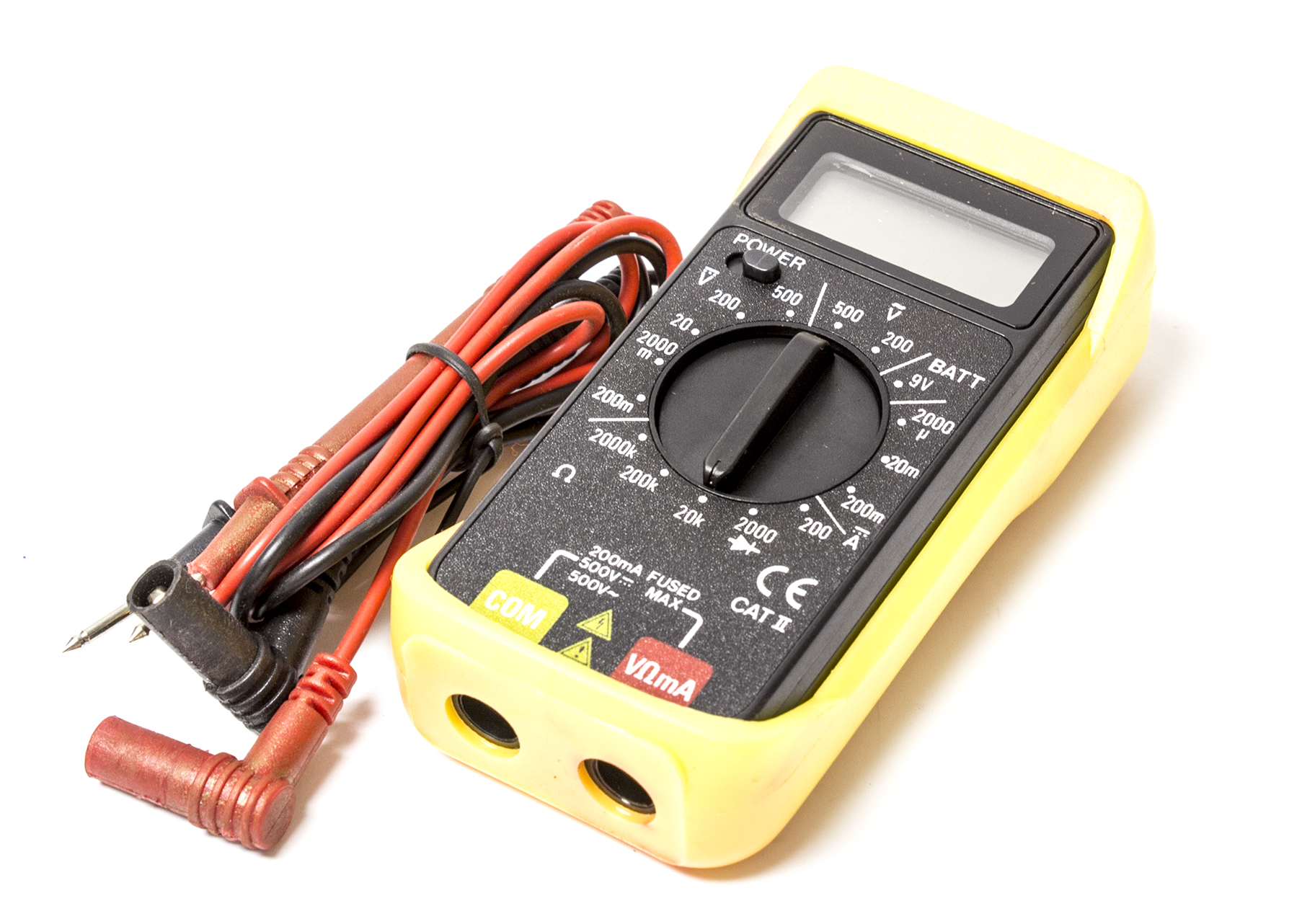 EC09090
Compact design and the functions you need for overall convenience. Its low price will surprise you!
3 1/2 digit LCD display
16 test ranges, 6 functions
Battery and protective holster included
Fuse protected, removable safety leads and jacks
DESCRIPTION

DC Volts
0-200mV, 2000mV 20V, 200V, 500V
AC Volts
0-200V, 500V
DC Amps
0-2mA, 20mA, 200mA
Ohms
0-200W, 2000W, 20KW, 200KW, 2000KW
Diode Test
0-2000W
Battery Test
0-9v
DUAL VOLTAGE CIRCUIT TESTER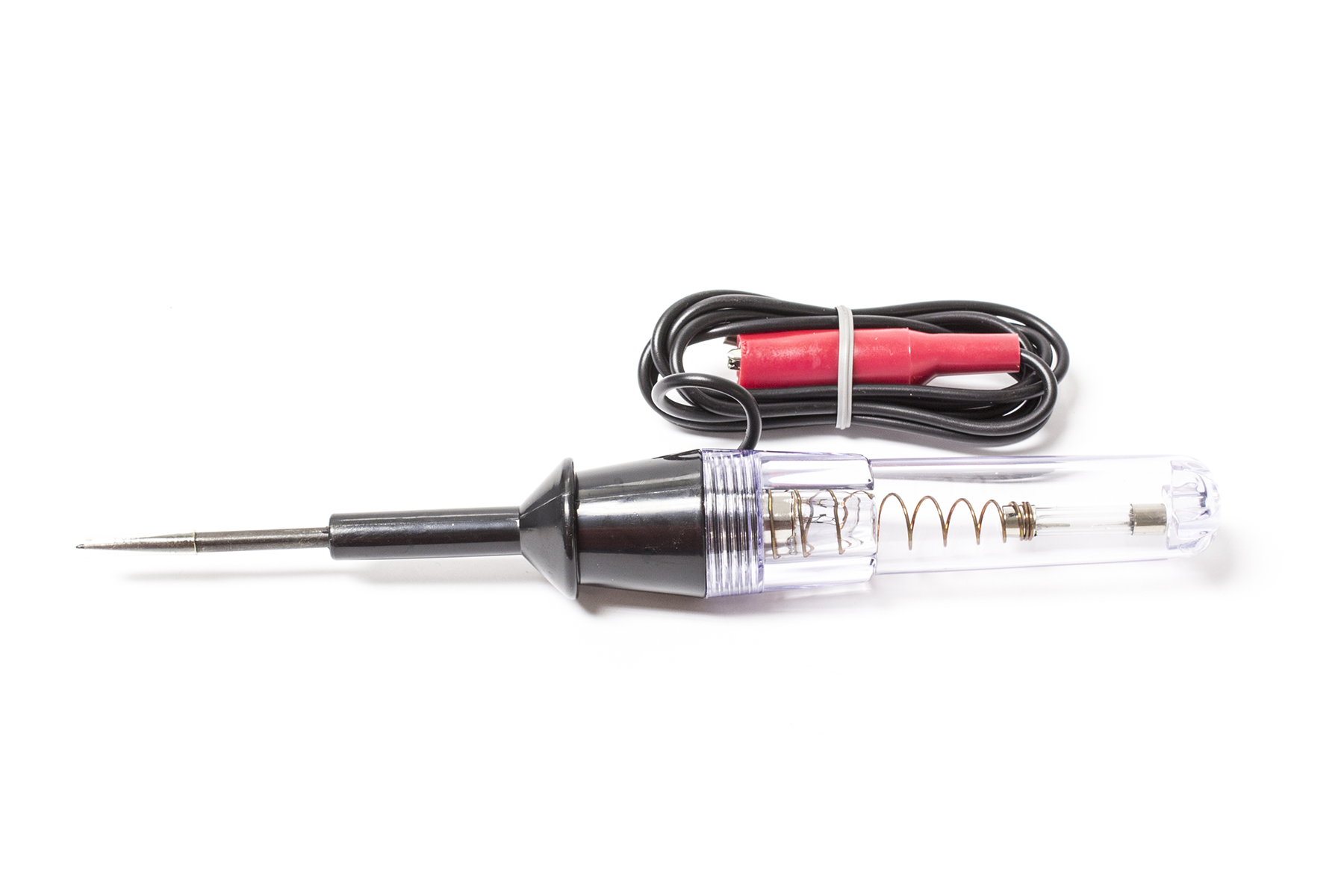 EC09040
Dual bulb tester for testing both 6 and 12 volt circuits. Also can be used to check spark plug wires. This is the most commonly used tester for troubleshooting auto, truck, van and boat wiring. Supplied with ground wire and clip. Packed one per card.
TERMINALS AND CONNECTORS WITH CRIMP TOOL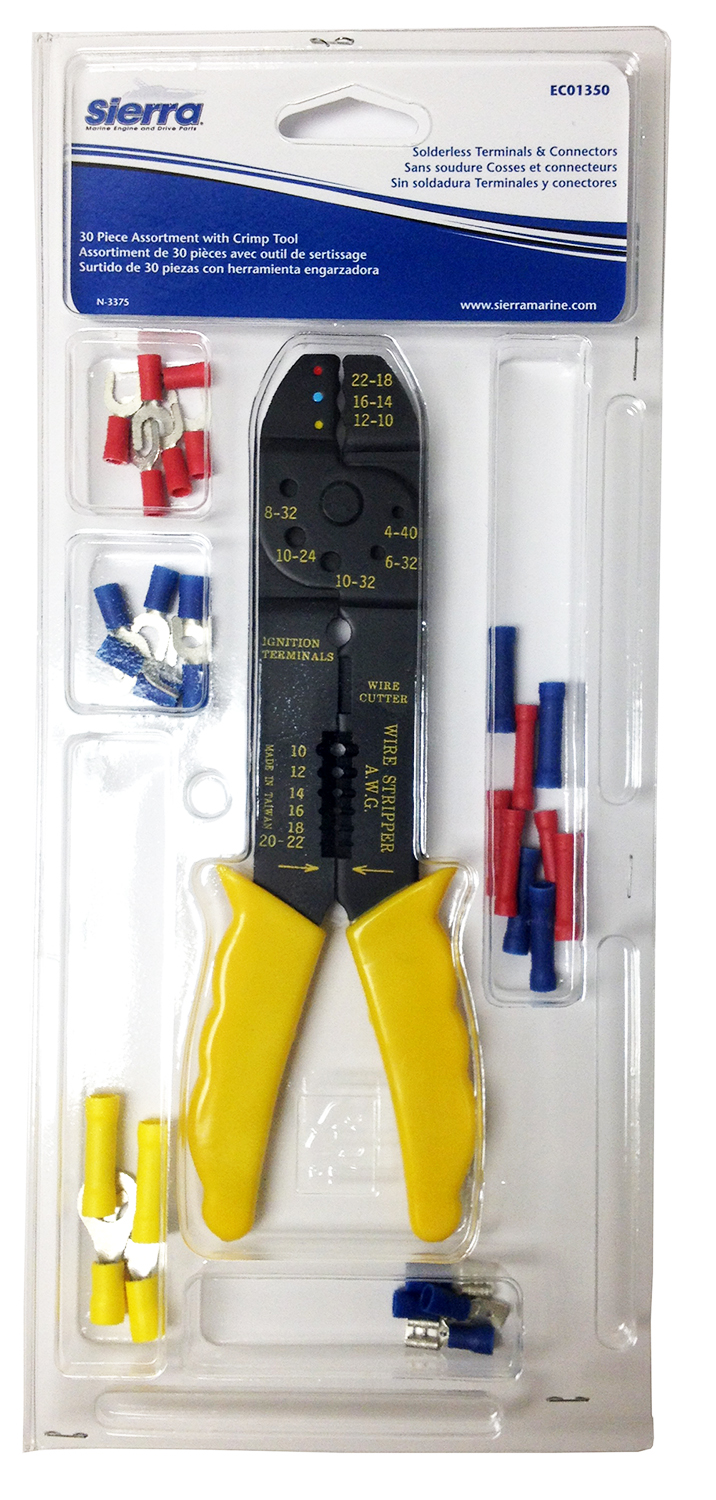 EC01350
30 piece terminal assortment packed with crimp tool/wire cutter. Attractive 5 compartment clamshell fits neatly in tool box or glove compartment.
Handy for emergencies. Perfect for the do-it-yourselfers.
TERMINALS & CONNECTORS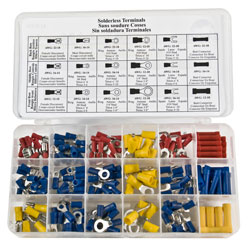 EC01310
175 of the most popular terminals in a shatterproof nylon box.
Multi Meter/DVA Tester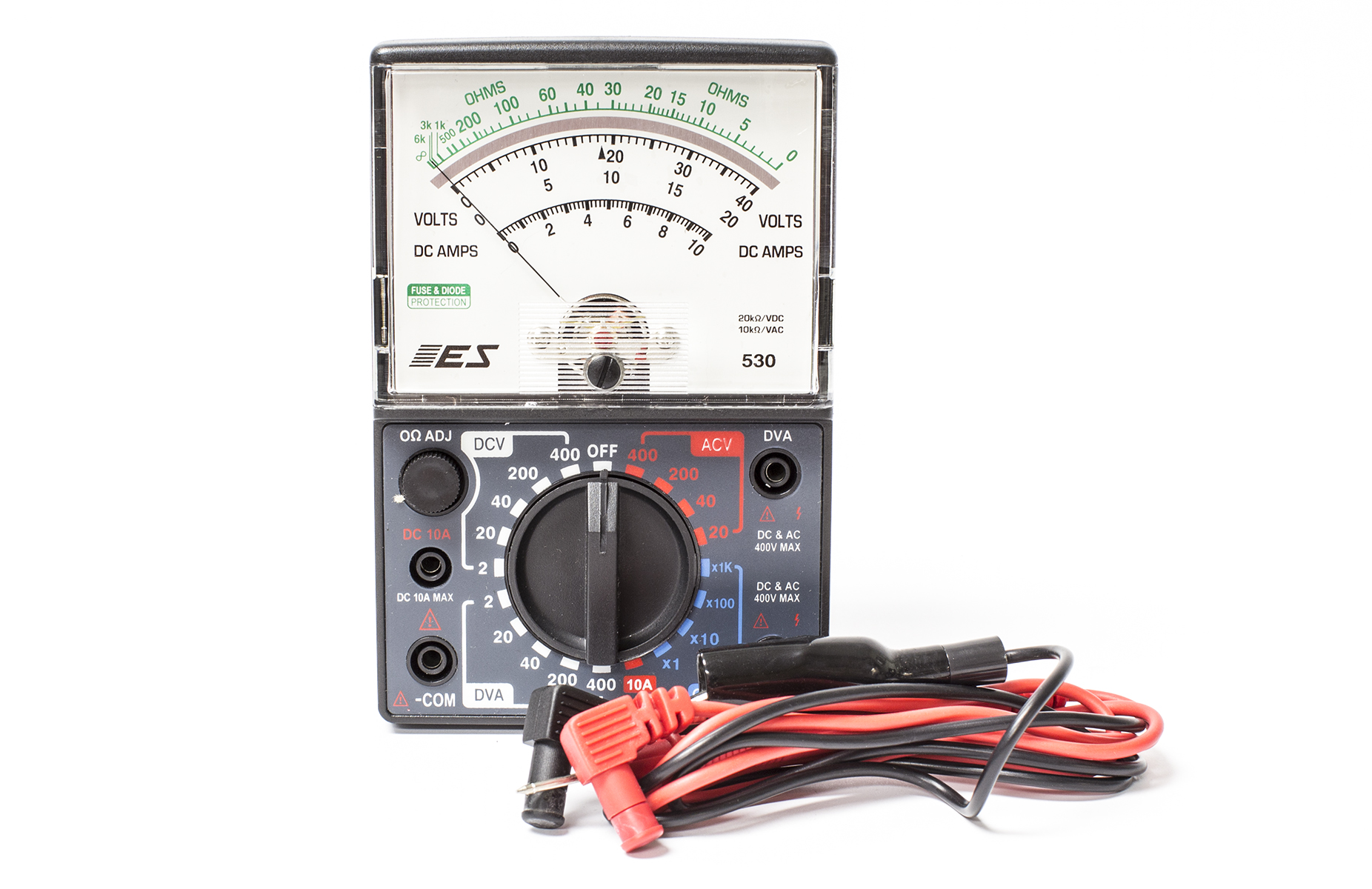 18-9801
Replaces: Mercury Marine 91-99750A1.
Includes VOA meter with built-in direct voltage adapter
Tests electrical and ignition systems
Carrying case included
Fault Finder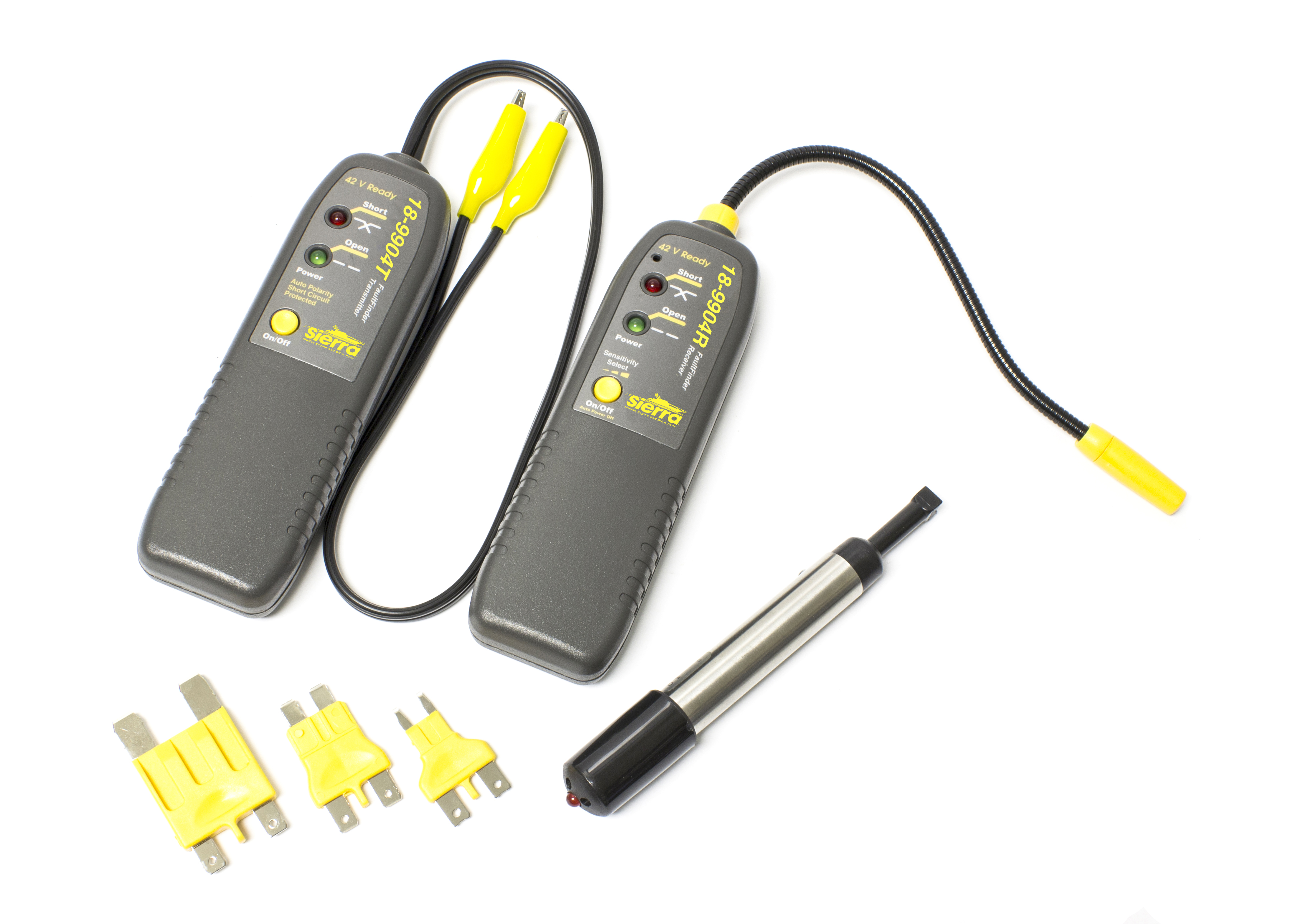 18-9904
A specially designed tool for tracking and tracing short and open circuits, broken wires and current leaks on any electrical circuit with voltages from 6 to 42 volt DC. The automatic open/short detection, adjustable sensitivity and flexible antenna probe enables the technicians to troubleshoot a complete array of common electrical problems without having to untie wire harnesses or remove panels.
8 inch flexible probe reaches in congested places
Adjustable sensitivity
Transmitter and receiver LEDs signal open or short circuit conditions
Auto polarity transmitter that leads with 5 amp alligator clips
Includes 18-9906 Cordless Circuit Tester & 18-9907 Fuse Socket Test Connectors
Includes hard shell carrying case
Cordless Circuit Tester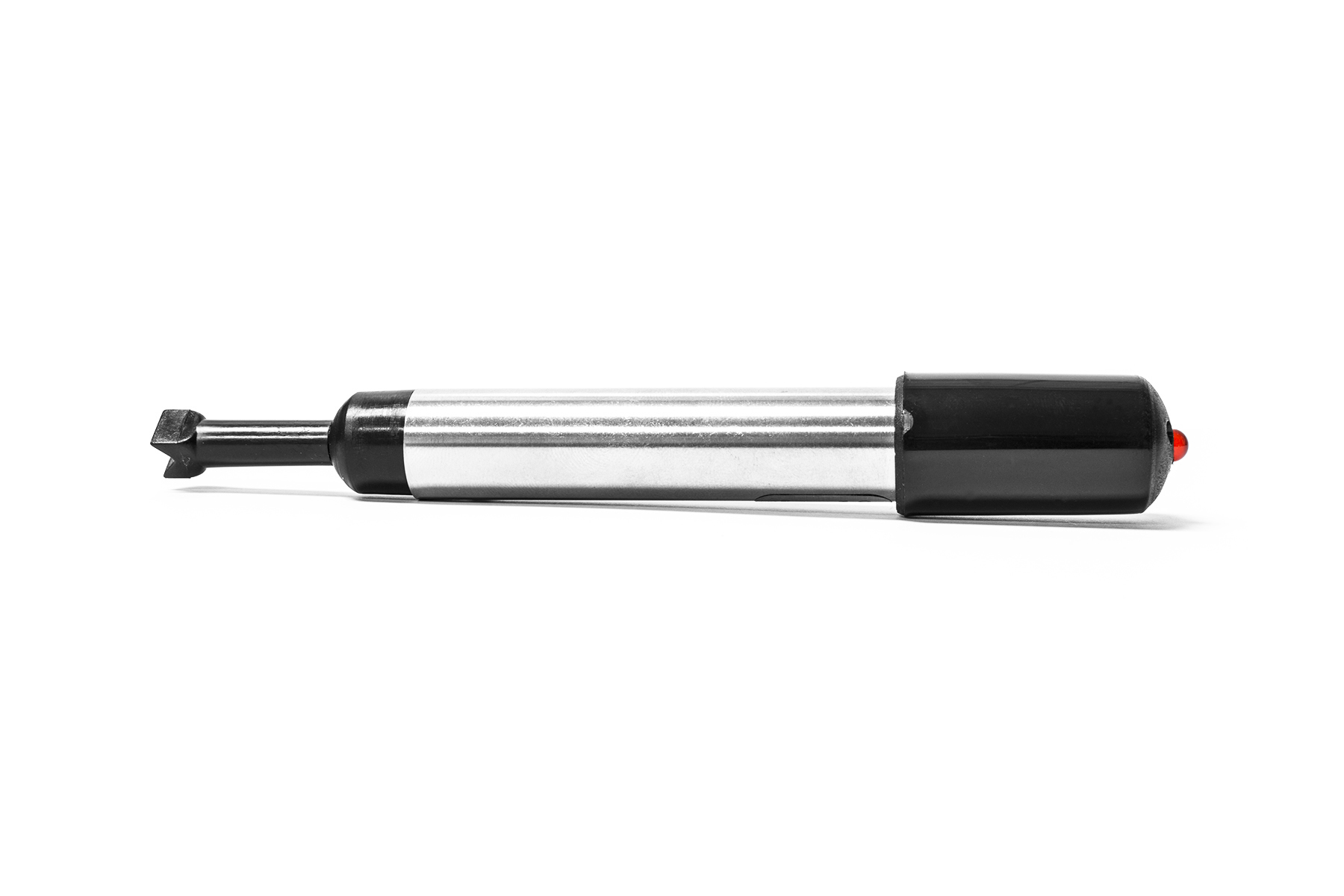 18-9906
A computer safe, all solid state electronics circuit tester. Unlike regular test lights, this high-impedance circuit tester is safe to use around computers, electronics, ecm's and sensors. Rugged, built to last and simple to use, it requires no wire or clip connector to ground. The Cordless Circuit Tester's light and sound indicators allow users to check for power in less time than it takes to set-up a regular test light and find a suitable ground.
No ground or clip necessary
Range of operation: 3 to 28 VDC
Powered by one AA alkaline battery
Wireless design eliminates tangles
Fuse Socket Test Connectors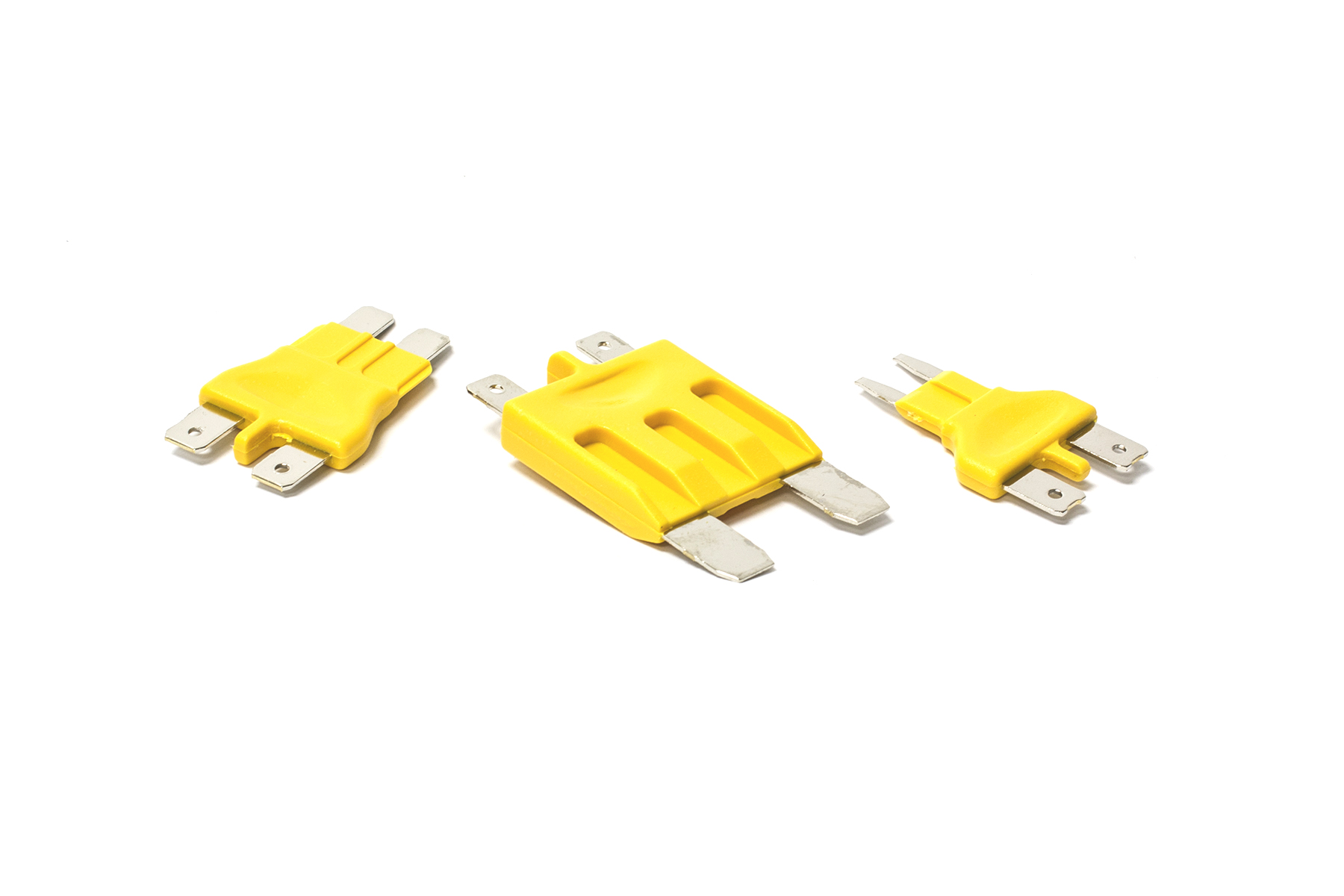 18-9907
A new and innovative fuse socket connector set, consisting of three connector sizes: Mini, ATO, and Maxi to cover the most common fuse socket adapters requirements in the electrical repair field.
Maximum conductivity and durability
Molded for easy insertion and removal
Easy access connector tabs fit: 1/4″ quick connects, alligator clips, jumper leads, and multimeter test leads
Reflective Tape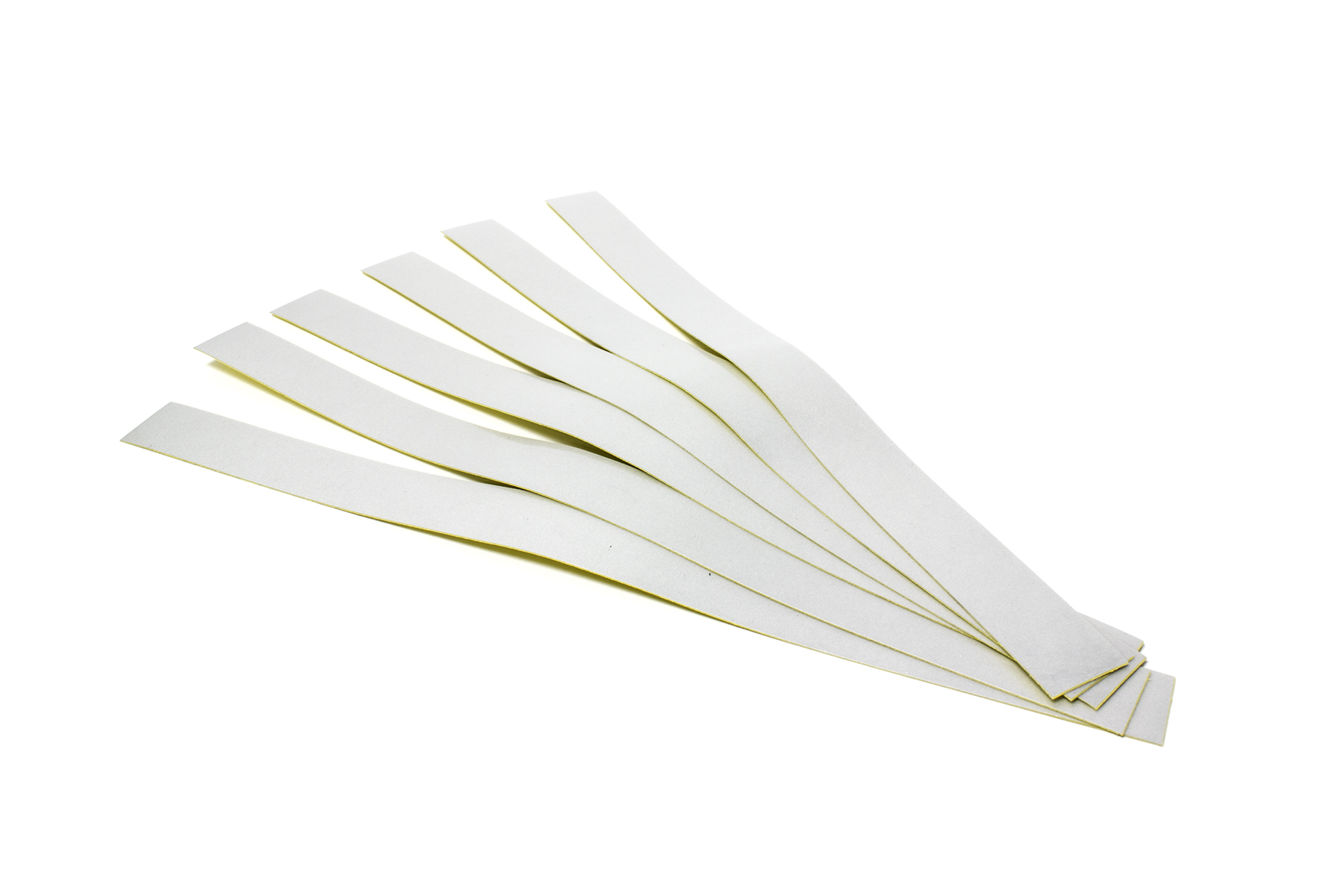 18-9911
A package of (6) specially formulated self adhesive reflective tape strips, for use as a target for optical tachometers. Its highly reflective surface is designed to scatter light (infrared, laser or visible) emitted by the optical tachometer, improving the detection of the rotating or moving object from a wide range of angles and distances.
Size: 8″ (L) x 0.2″ (W) / 20 cm (L) x 0.5 cm (W)
High performance self adhesive backing
Wide angle reflectivity material
Specially made for use with optical and laser tachometers and counters
Laser Tachometer & Counter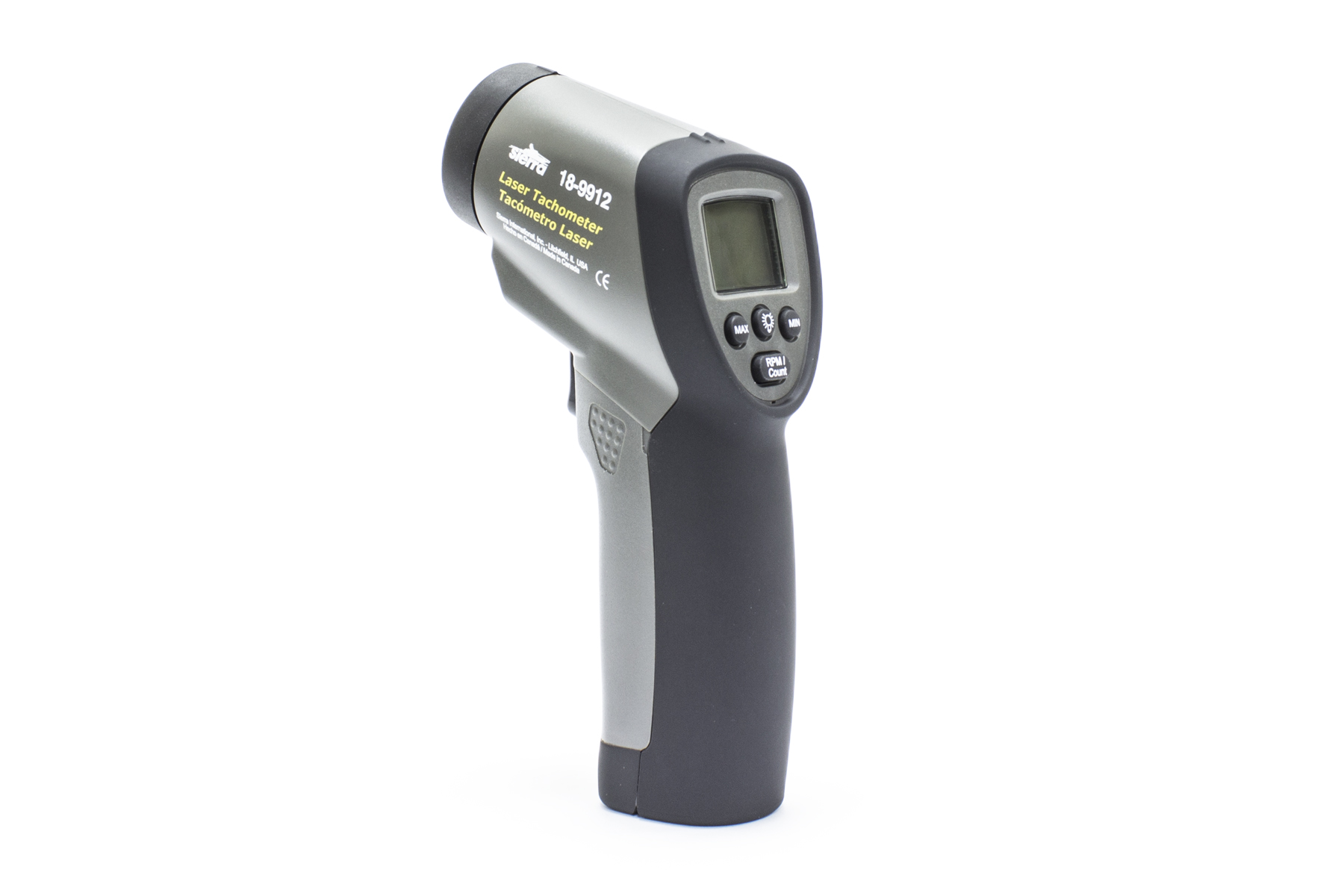 18-9912
Measures and tests the number of ratations per minute (RPM) or total number of rotations or events on any spinning shaft, pulley, wheel, drive belt, fan, or other rotating objects in general. The Laser Tachometer * Counter features a unique, ergonomic design to safely and accurately measure RPMs.
Measures from 2.5 to 99,999 RPM
0.05% accuracy
2 to 20″ measuring range
Laser-powered optical system
Memory recall functions (minimum & maximum)
Large LCD display with symbols and backlight
On target display indicator
RPM, Total revolutions, maximum, minimum and lasting reading memory
AC/DC Low Current Clamp Meter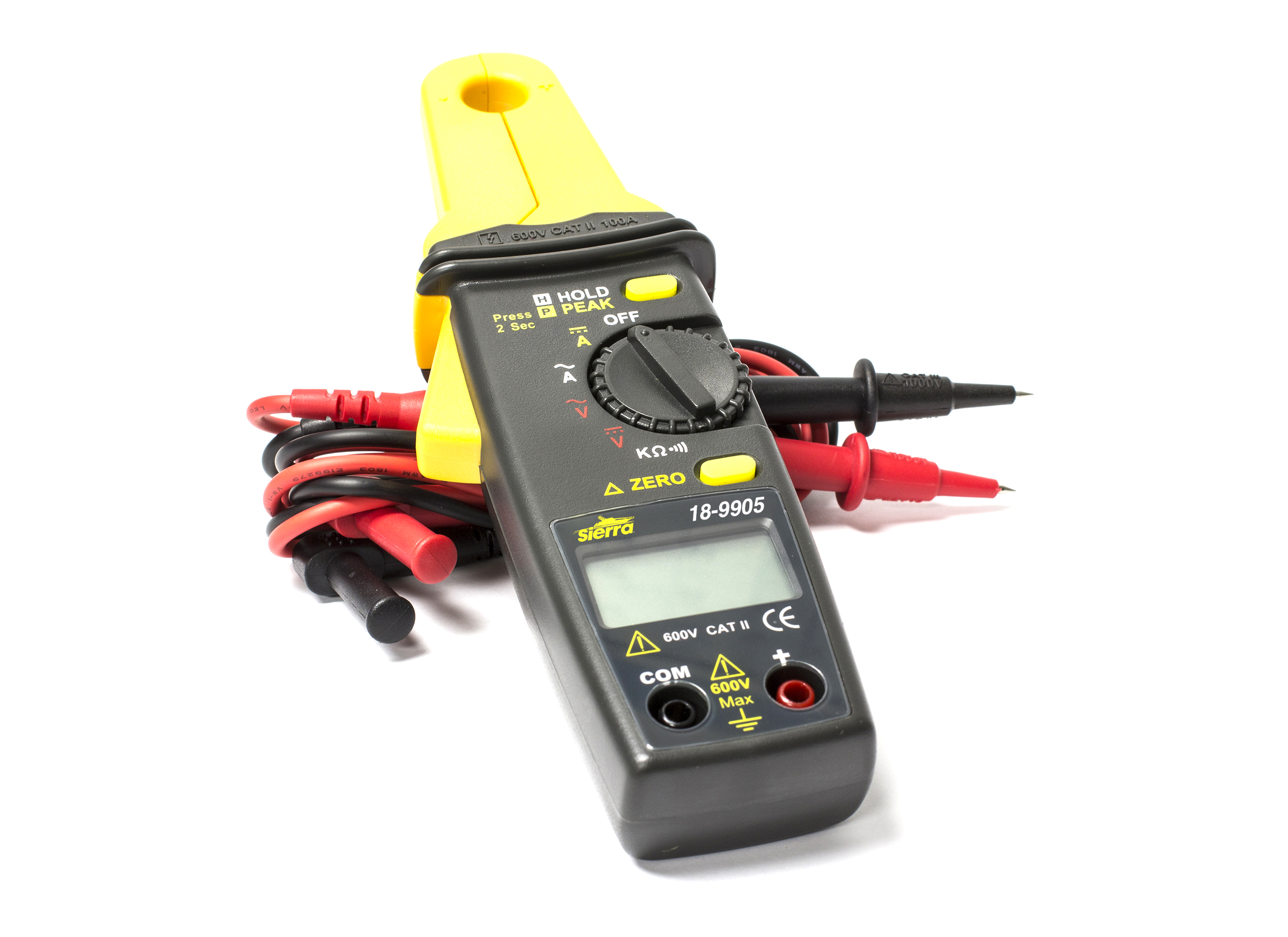 18-9905
Designed to accurately measure current, current leaks (parasitic draws down to 1mA) and electrical loads from 1mA to 100 amp AC/DC. Also can measure voltages from 0 to 600 AC/DC. The small diameter (1/2 inch or 13mm) and narrow jaw makes it ideal for use in confined spaces and on small gauge wires. Other features include resistance measurement functions, audible continuity test, display hold, and peak detector.
Large 4 digit LCD display
Clamp opens up to 1/2″ (12.5 mm)
Operates with one rotary switch
One touch auto zero
Test leads and batteries included
Includes soft shell carrying case
AC/DC 600A Clamp Meter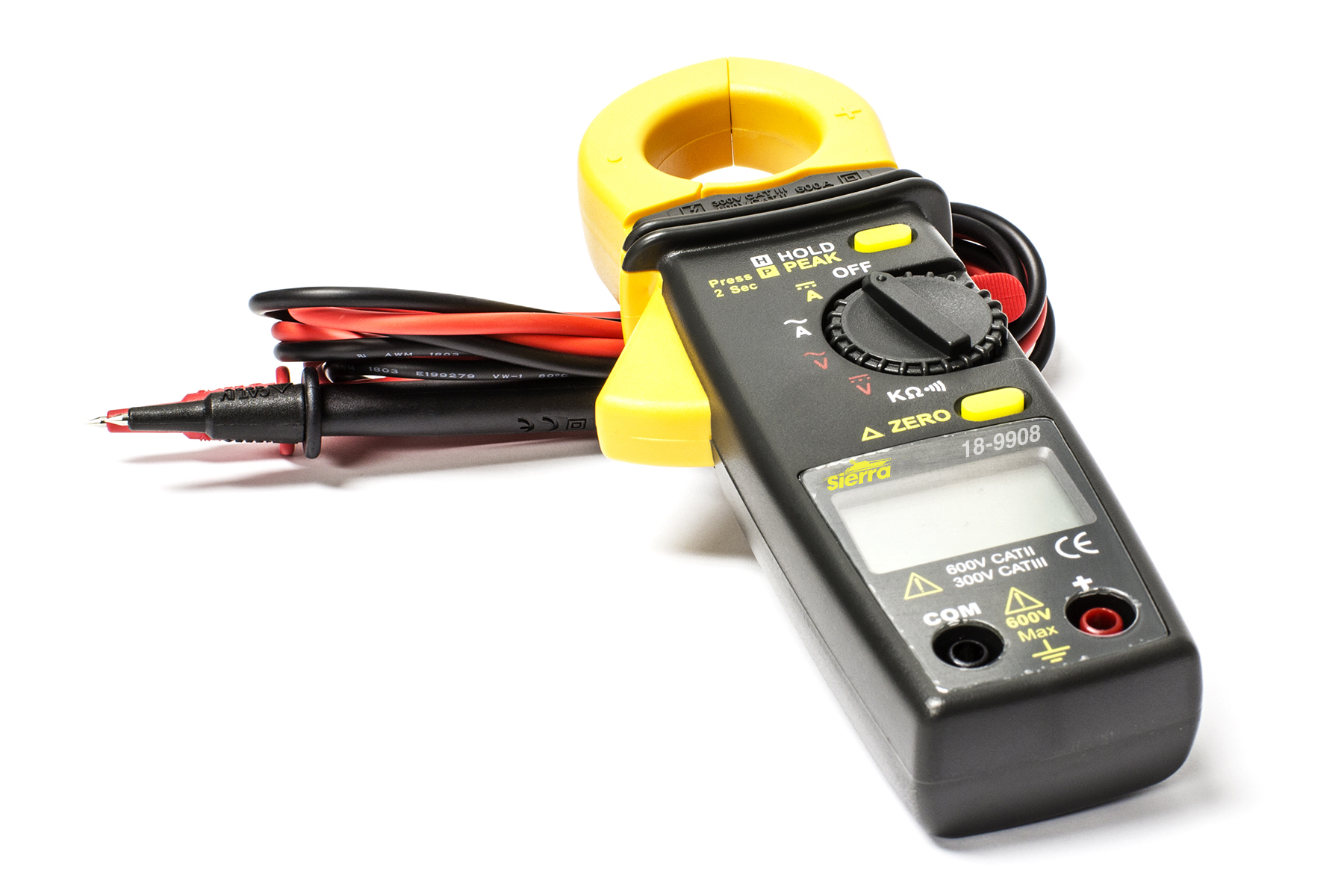 18-9908
Allows the measurement of AC/DC currents with a resolution down to 0.1 A, and up to a maximum of 600A, making it ideal for testing all kinds of loads such as found in: electric motors, fuel pumps, charging systems, starter currents, alternators, etc.
Voltage measurement: up to 600 V
Clamp opens up to 1″ (25.4 mm)
Large 4 digit LCD display
Operates with one rotary switch
One touch auto zero
Continuity check with audible indicator
Test leads and batteries included
Includes soft shell carrying case
Professional Marine Digital Multimeter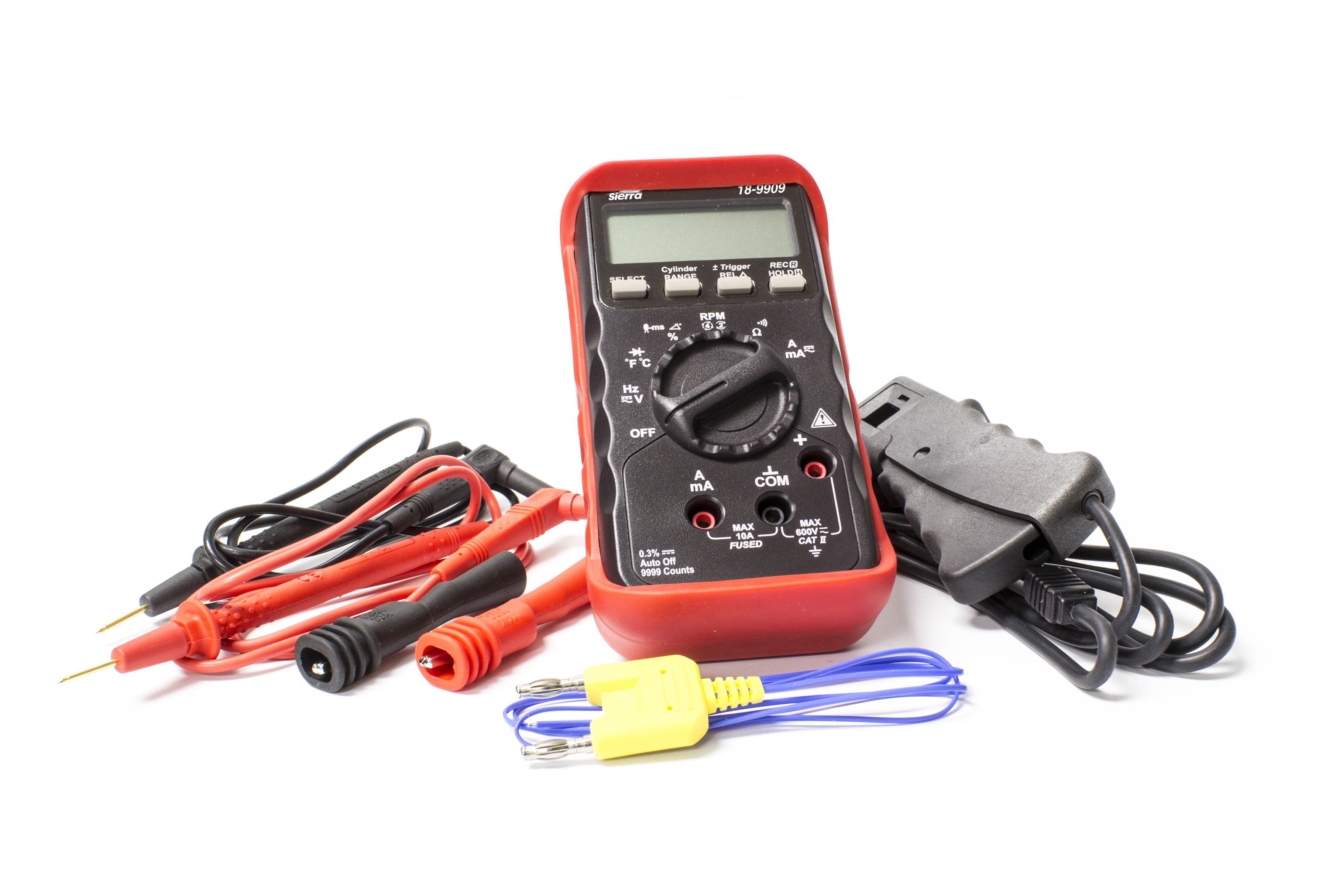 18-9909
Offers full auto range features and functionality. Equipped with a 4 digit LCD display with analog bar graph it is capable of measuring AC/DC voltage up to 600 Volt and AC/DC current up to 10 A. Other functions includes tachometer for RPM measurement, dwell, temperature, resistance, frequency, fuel injection test, diode test, continuity check and overload protection.
State of the art design and styling for easier handling and use
Large 4 digit LCD display with analog bar graph
Tachometer function measures 30 to 20000 RPM.
Temperature measurement from -20ºC to 500ºC or 0º to 932ºF
Resistance measurement up to 40 MOhm
Frequency measurement from 10 to 20 KHz
Comes with hard shell carrying case
Professional Oxygen Sensor Tester & Simulator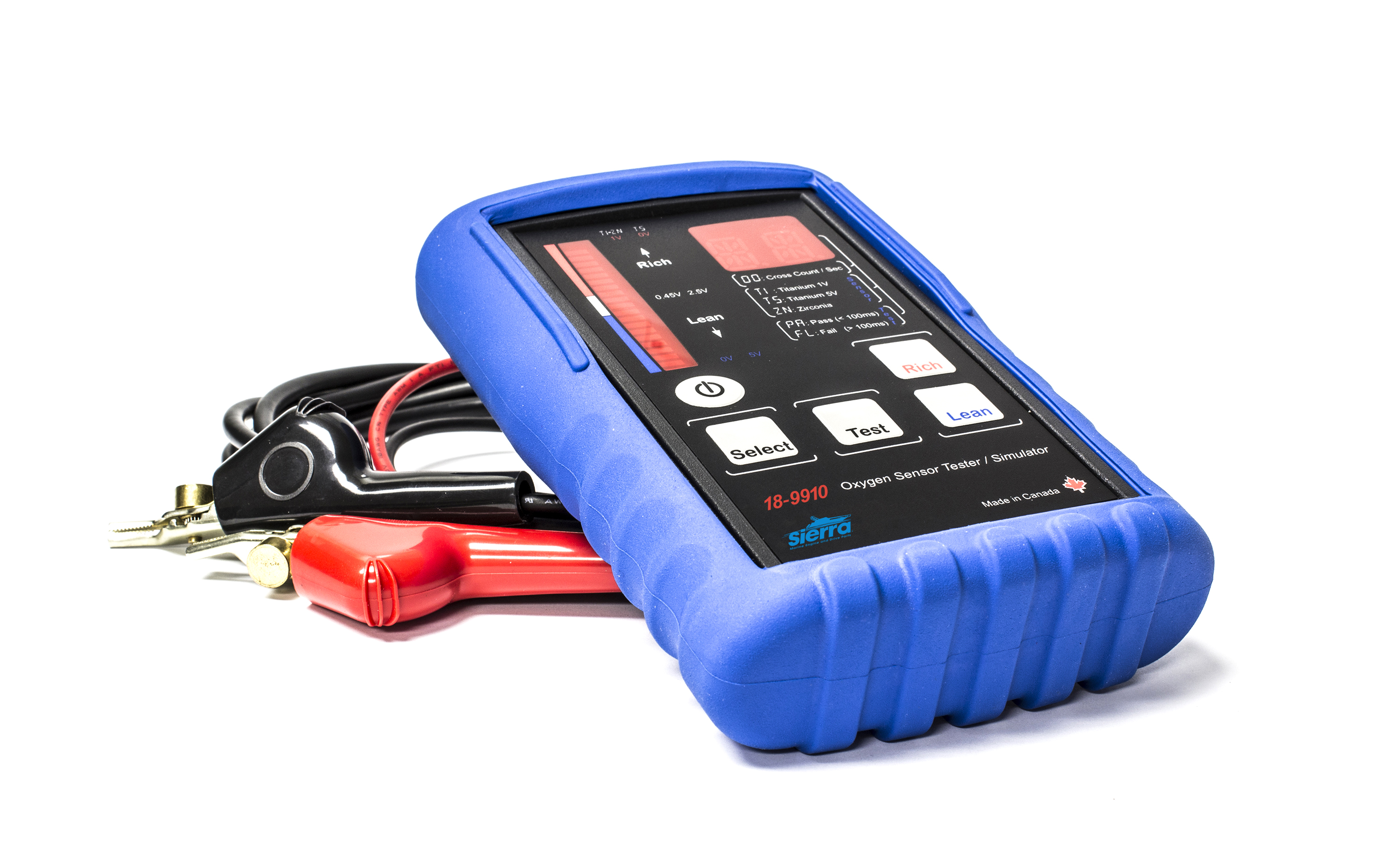 18-9910
Provides a simple interface for test and diagnostic on any oxygen sensor, to quickly determine whether the sensor is defective and needs replacement. It is designed as both a stand-alone tool or as a complement to any scanner during the diagnostic process, and is compatible with all types of Oxygen sensors.
Signal output shown in real time on LED bar graph
2 button simulation of rich or lean conditions to monitor response of the engine control module
Auto detection of common wire misconnections
Diagnoses "lazy" (slow response) sensors, which may not set DTCs, but cause drivability problems
By pressing the 'Test' button and performing a snap throttle acceleration of the engine, it tests the response time of the sensor and shows a pass or fail result within seconds
Works with zirconium, titanium & air/fuel ratio sensors
Comes with hard shell carrying case
Smartach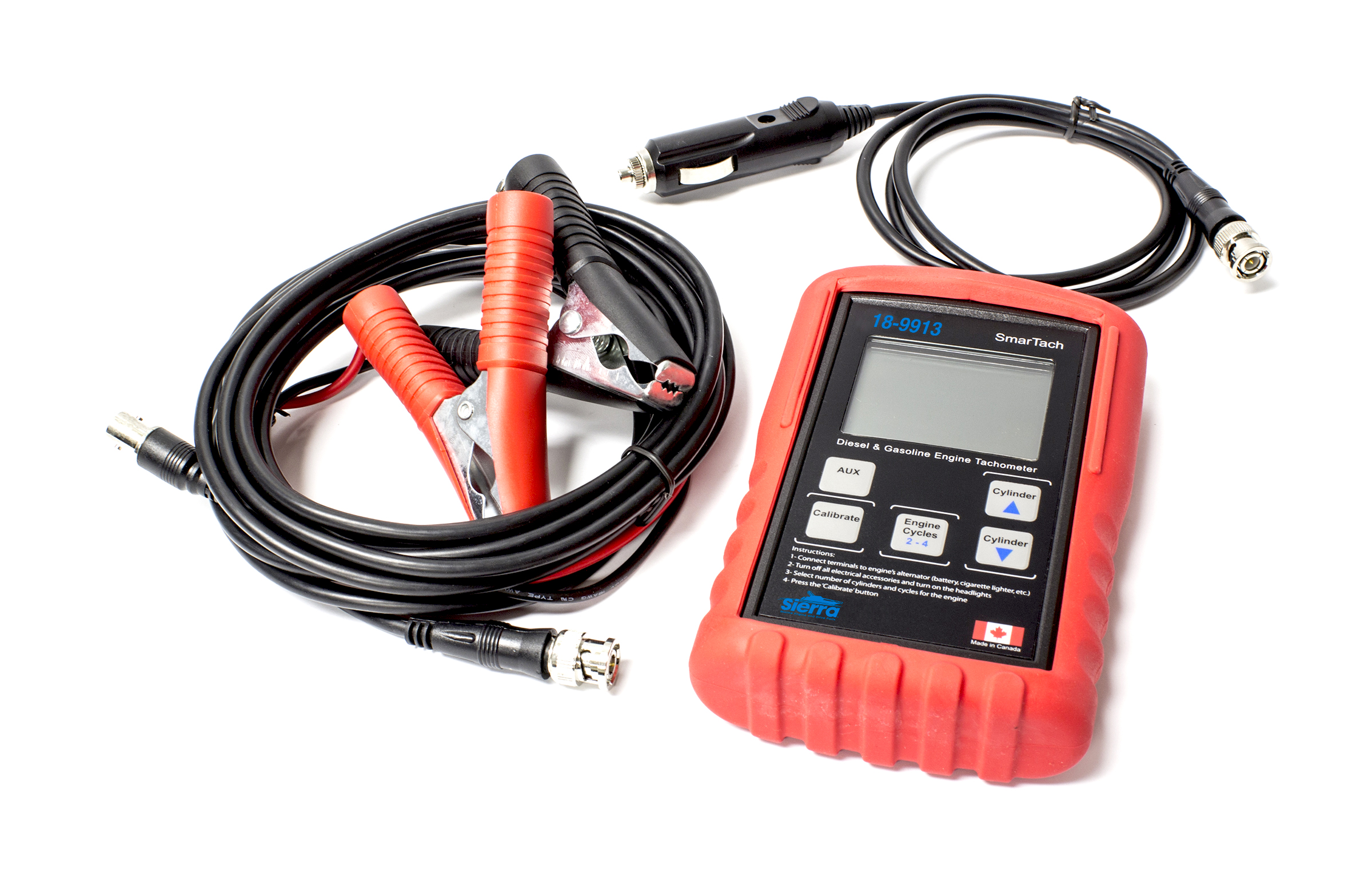 18-9913
Designed for use on any engine equipped with an alternator, and only requires a simple connection to the electrical system (e.g. battery, alternator, cigarette lighter connector) to measure engine RPM. Taking advantage of the ripples generated by the alternator, SMARTACH automatically calculates the relationship between the speed of the engine and the alternator ripples, and uses them to measure RPM on any piston engine regardless of its ignition system (Diesel or gasoline).
Measures from 2.5 to 99999 RPM
0.05% accuracy
2 to 20" measuring range
Laser-powered optical system
Large 4½ digit LCD display
For 1 to 12 cylinders and 2 or 4 cycle engines
Memory recall functions (minimum & maximum)
Comes with hard shell carrying case
Fuel Injector Analyzer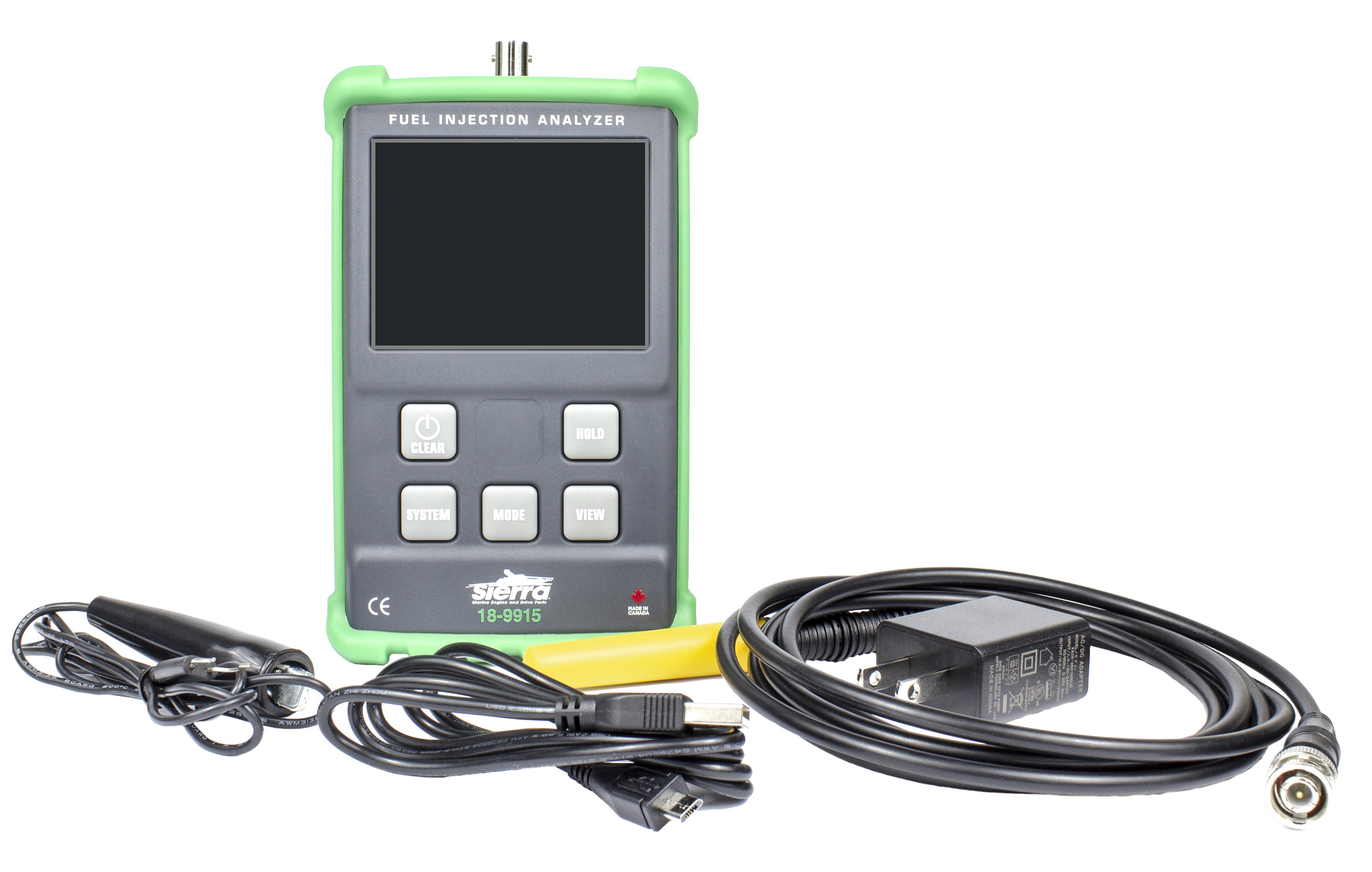 18-9915
For checking the operation of any gasoline or diesel fuel injector, this handheld fuel injection analyzer processes all of the information to show the user if and when a valve is having issues. Issues can range from: a fault in the coil, fouling in the mechanism, or a bad control signal.
3.5″ Color TFT LCD with wide viewing angles
Mil-std-810 drop test compliant
Li-ion battery provides 6+ hours of working time
Detect intermittent or occasional misfires
Graph open time, on time, open response time, close response time, and RPM for each injection
Detect and display pintle opening and closing response times (on solenoid and piezoelectric systems)